A few months ago I was handed some change which I didn't look at closely. Later, I realised I'd been given a fake £2 coin. I searched online and found lots of press coverage about fake £1 coins, but not much about the £2 coin. So here are some pictures!
As you can see, the fake is a slightly different colour and the detail is a lot less clear: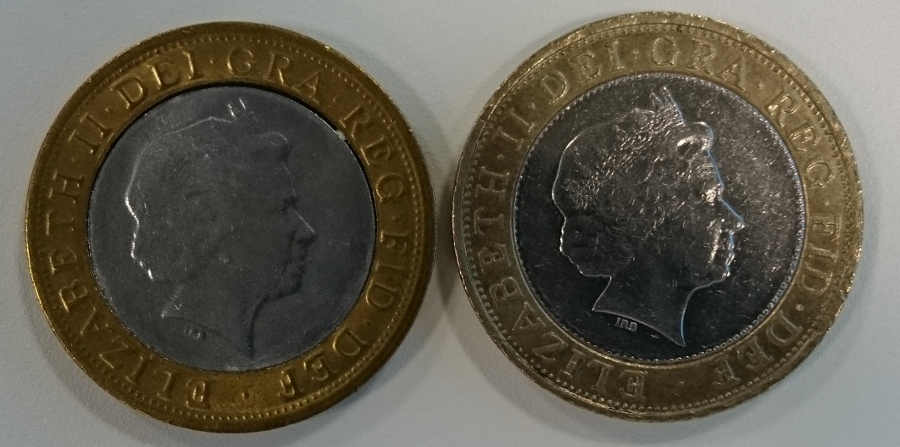 The fake coin bimetallic - the gold outer ring is a separate bit of metal not just painted on. But the gap between the two metals isn't very consistent.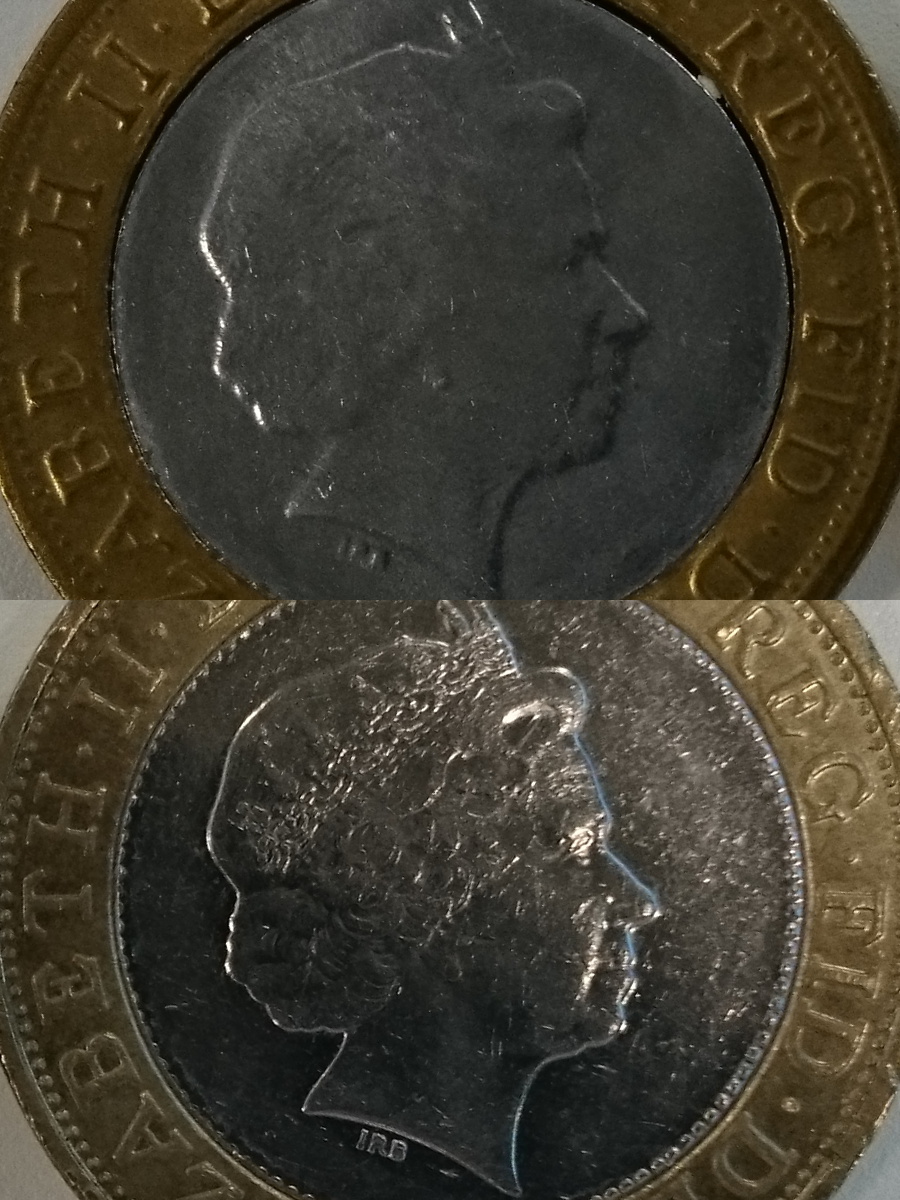 Here's the reverse side: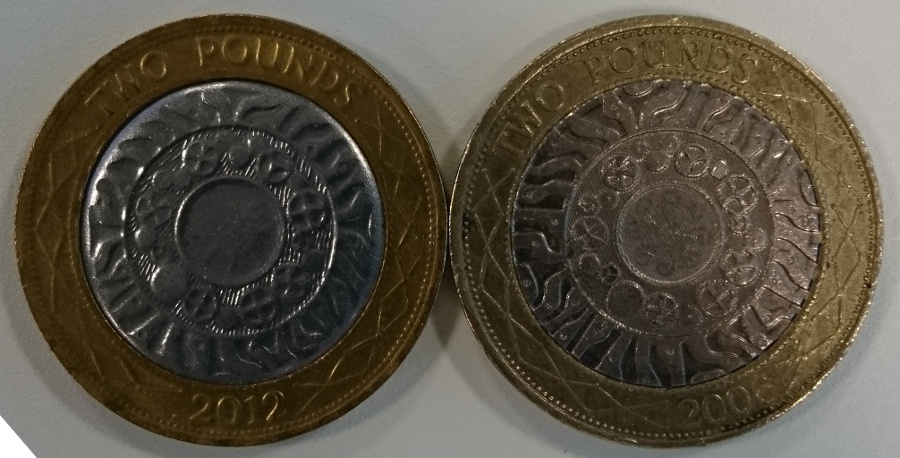 The forger reproduced the texturing on the one-but-innermost of the three concentric circles, but not on the innermost circle, for some reason.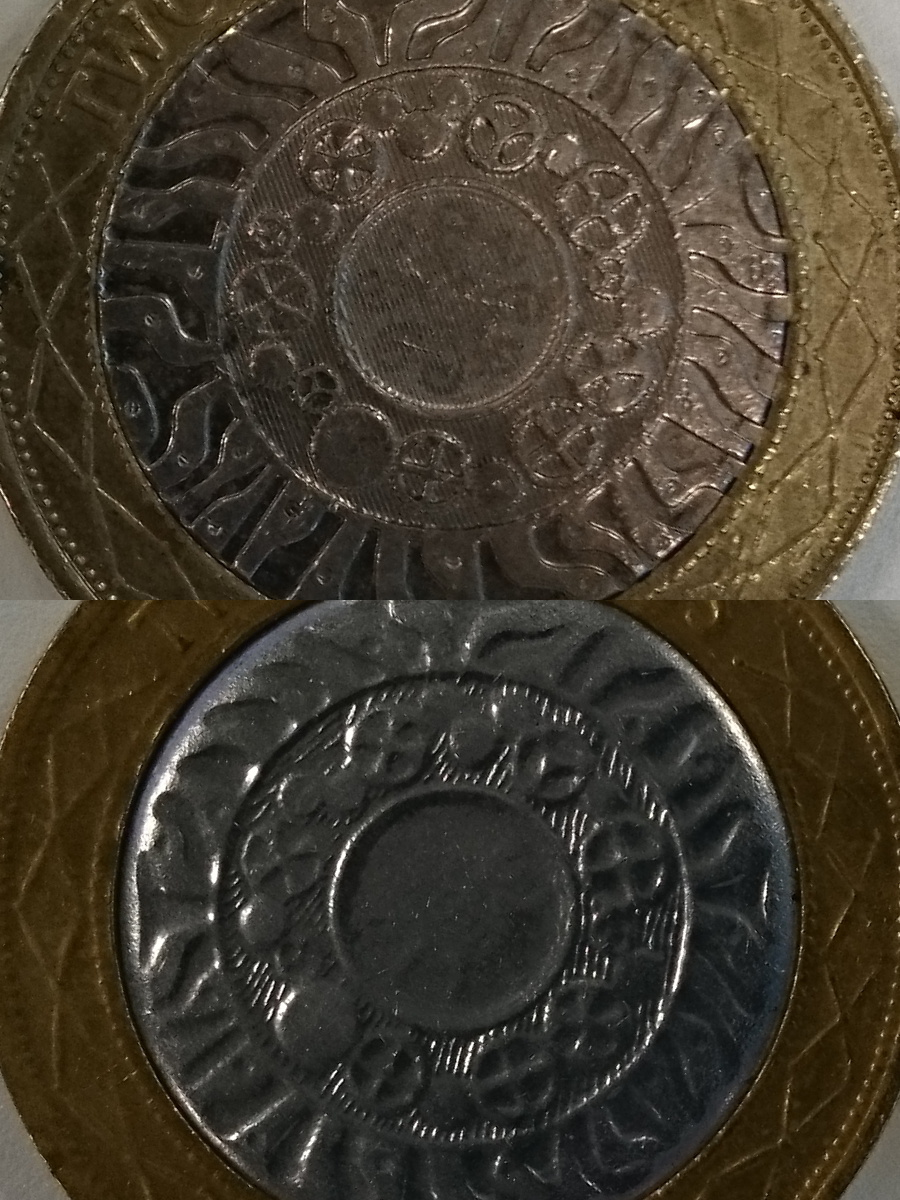 The edge includes milling and engraving In fact the text on the fake is better centered than the real coin! (Or I have two fakes, just one is much more convincing than the other)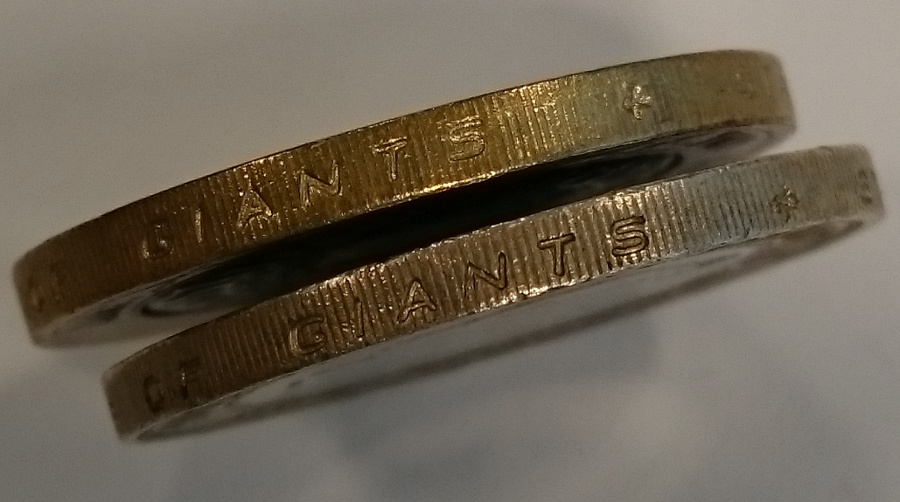 The main things that let me spot this coin was fake were the inconsistent gap between the two metal segments, the colour, and the lack of detail in the engraving.
We know from fake £1 coins that forgers can achieve a good level of detail and colour match. So it's possible there are better fake £2 coins out there, just good enough fakes that they haven't been reported.
I gather official surveys of the number of fake £1 coins in circulation involved drawing a random sample of coins from banks and post offices and using spectroscopy to check whether the metal composition matches genuine coins.
According to FOIA requests as of December 2013 the Royal Mint only performs surveys of fake £1 coins. Another request, dated December 2014 is currently awaiting a response.
---
---