I tried collecting some stuff from an Amazon locker, to see what the customer experience is like.
The locker address is presented as a normal delivery address in your address book.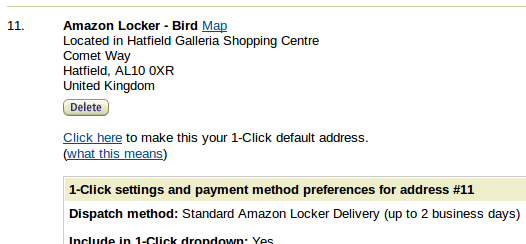 When your item is available, you get an SMS: "Hello. Your parcel with (Item Name Which May Be Truncated) was delivered to Amazon Locker. Use pickup code: ABCD1A for this parcel"
The message arrived quite quickly - I assume the locker triggers sending the SMS when the parcel is deposited, rather than the courier company triggering it when the driver marks the item as delivered.
This locker is indoors. The power and 3G connections can be seen at the top.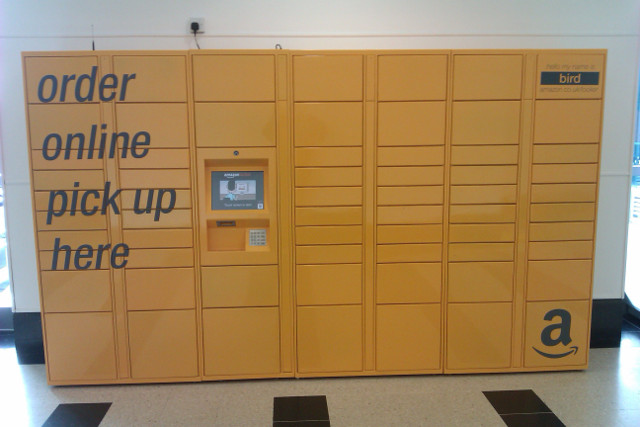 There's a camera above the screen. Presumably this monitors customers picking up goods and drivers dropping off goods.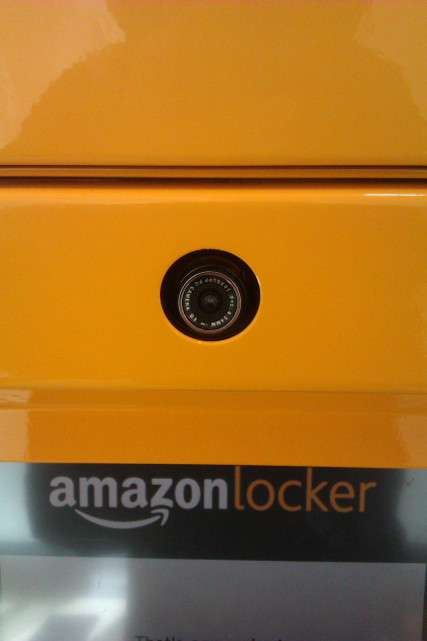 A customer service contact number is marked on the lockers.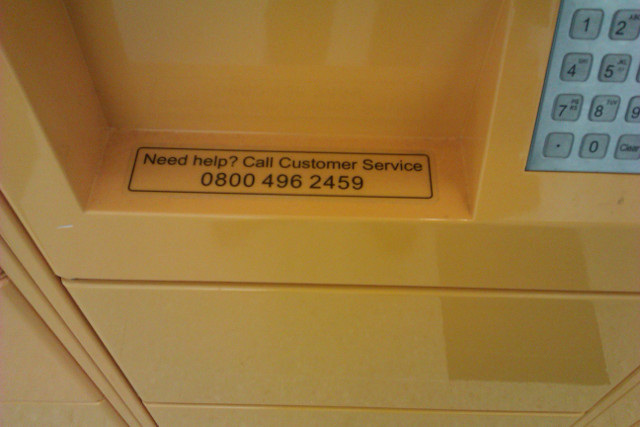 When no-one's picking things up, the screen shows information on locker delivery: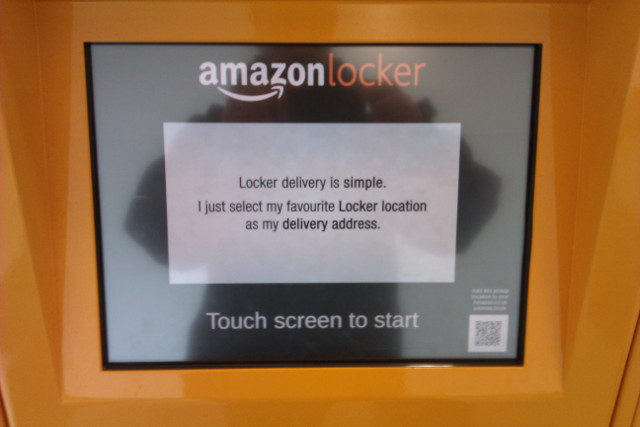 An access code is sent by e-mail / SMS when your item is in the locker. On the bottom left is a button marked 'carrier entry' which is presumably what the delivery drivers use to add items to the locker.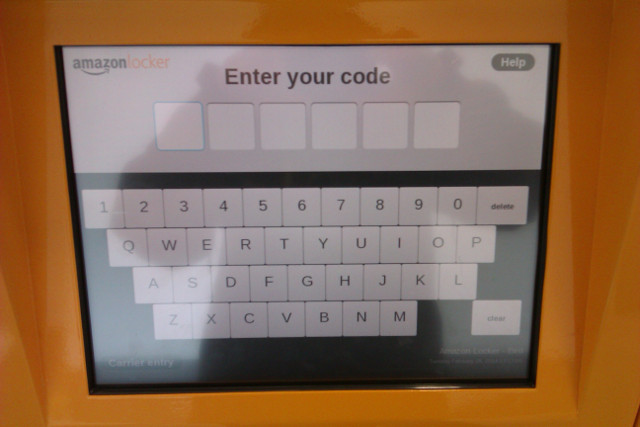 The code unlocks the locker like so: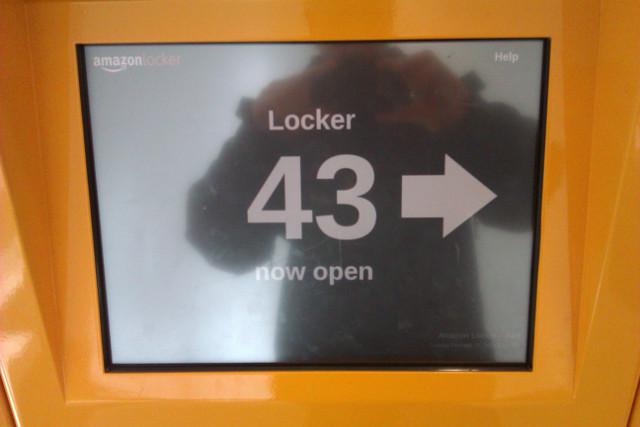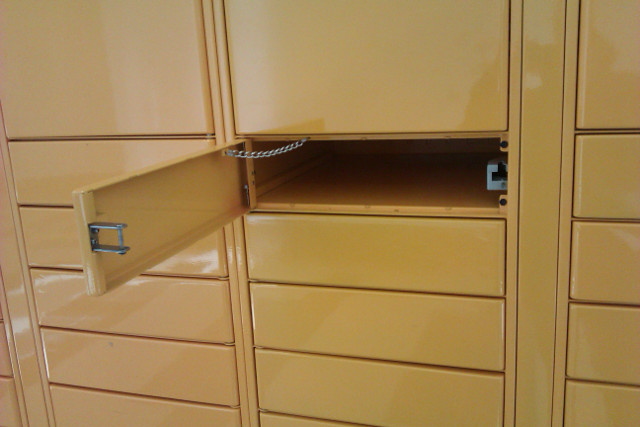 The locking mechanism looks like a rotary latch lock.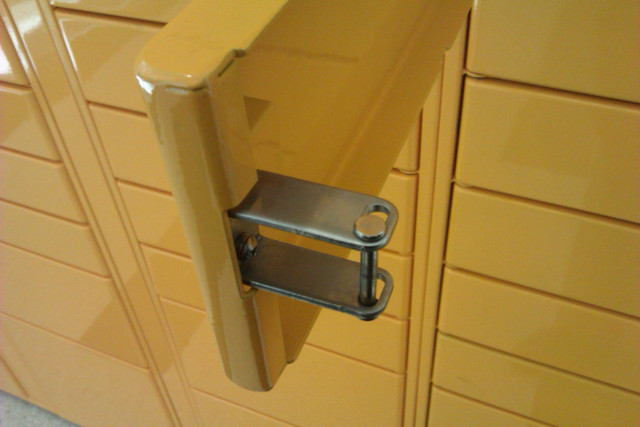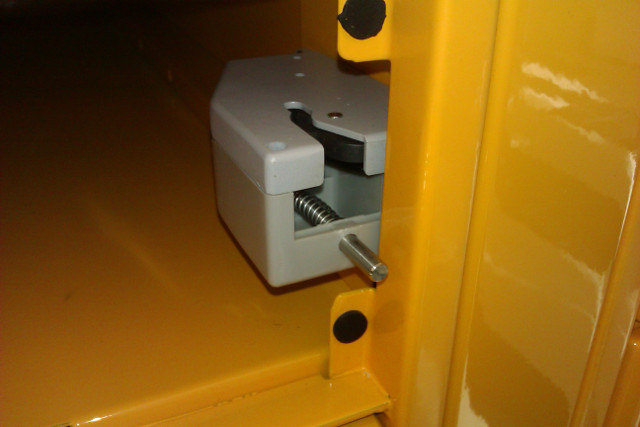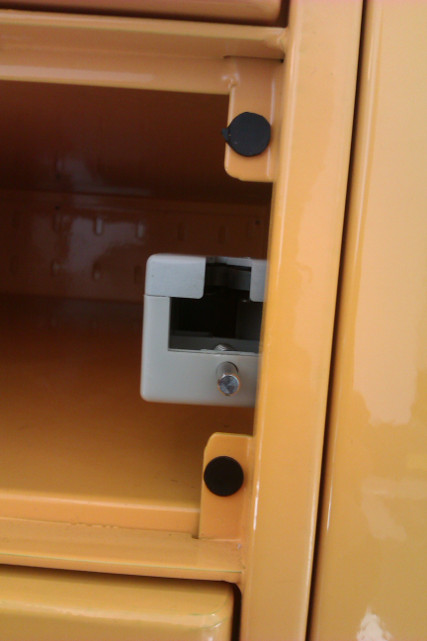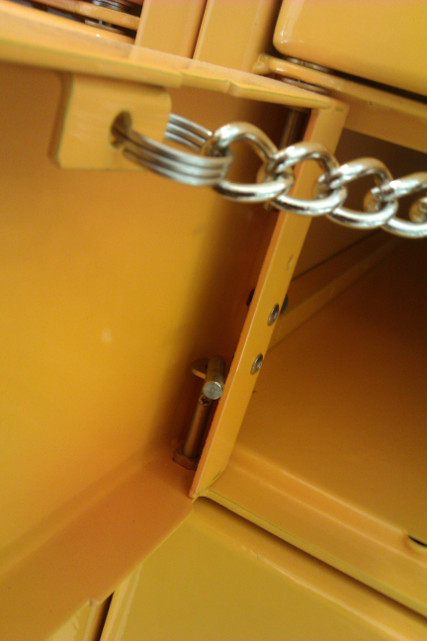 I had no need for this barcode scanner - presumably it's used by the driver dropping packages off: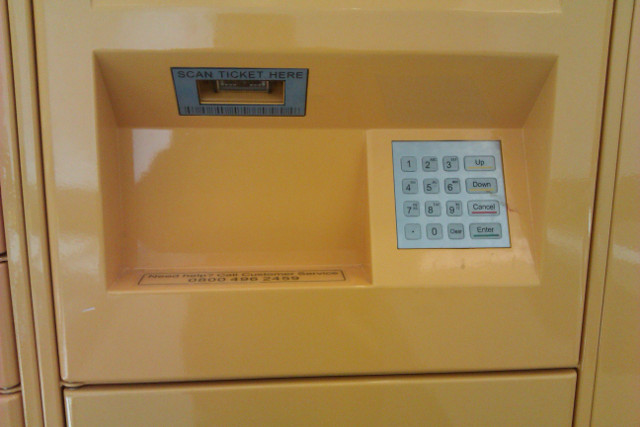 The parcel looks like this - my guess is the driver presents the 'locker bar code' to the locker scanner and it opens an appropriate locker for the package.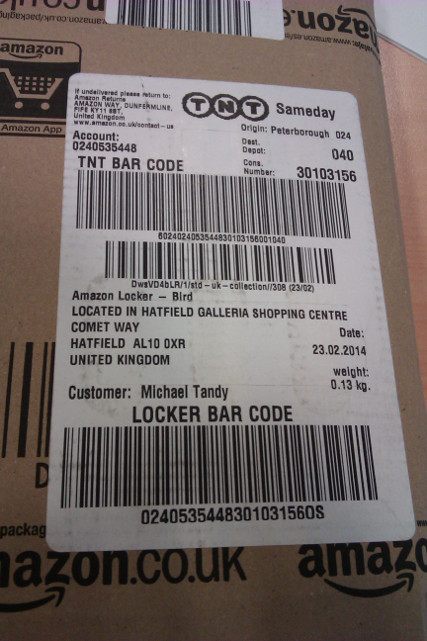 ---
---